13.08.2019
WFKO GRAND-PRIX IRAN 2019: Weight category up to 70 kg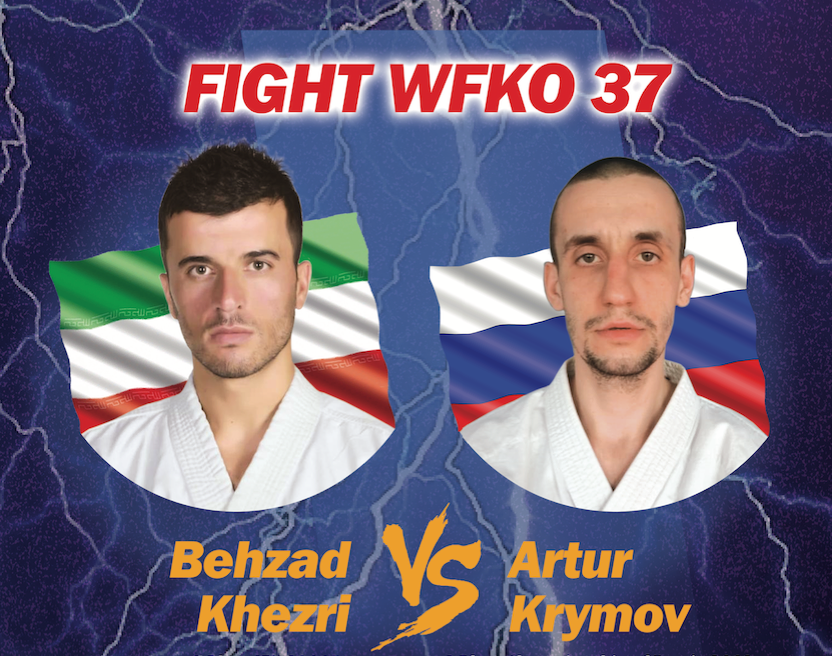 Behzad Khezri
Weight: 67 kg
Height: 174 cm
Date of birth: 06/09/1989
Place of residence: Mahabad, Iran
Qualification: 1 dan, KWF
Coach: Shihan Ebrahim Ahmadiyan
Education: Diploma
Beginning Of Kyokushin Karate classes: 2004, Mahabad, Iran
Experience: 14 years
Latest sports achievements: 2 Place KWU 2015; 1 Place 2017-2018 KWF in Iran; 2 Place KWF in Iran 2019.
Artur Krymov
Weight: 69,9 kg
Height: 179 cm
Date of birth: 20/05/1989
Place of residence: Russia, Moscow
Qualification: 1 Dan, IFK, Master of sports of international class.
Coach: Kotvitsky D.U.
Education: Higher education
Beginning Of Kyokushin Karate classes: 1996, Aleksin, Russia, Coach Moiseev A. N.
Experience: 23 years
Latest sports achievements: 3 Place Сhampionship of Russia 2018; 1 Place Сhampionship of Russia 2019; 1 Place Championship AKR 2019;