17.10.2018
Shihan Tanaka about Grand-Prix WFKO Japan VS World – 2018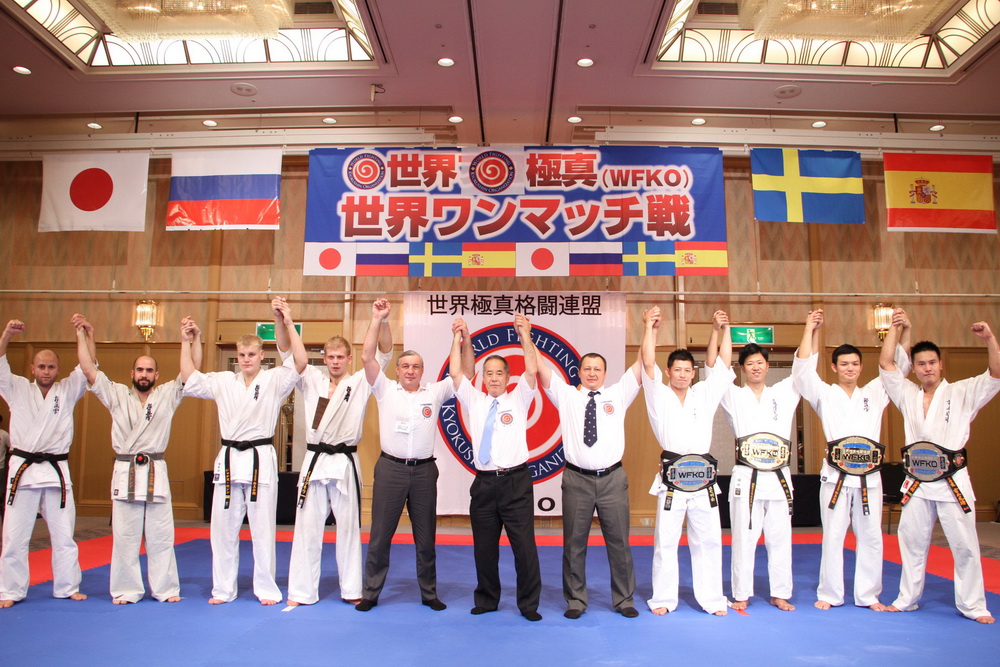 Good afternoon, Shihan Tanaka. The WFKO Grand Prix in Japan has just taken place. Tell us about how the tournament went and its results. Unlike the Japanese team, the Russian and European fighters are well-known in the world of Kyokushin. They are champions and prizewinners of European and World tournaments; yet all, without fail, lost. What is the reason for this result in the tournament?
All four of the Japanese athletes are high-class fighters on a world level, all are Champions of Japan, and, perhaps, they turned out to be stronger than their international opponents expected.
Why the international athletes lost:
First of all, the fatigue from the multi-hour flights made itself known. I think that it was very difficult for the fighters to endure five two-minute rounds; especially difficult for them were the endings.
I also think that the foreigners underestimated their opponents, and were overconfident in their victory.
It should also be remembered that the matches in Japan were held at the end of summer. This is vacation season, and likely the fighters were not in their best shape. They simply didn't a big enough amount of practices to prepare.
Did the Japanese athletes prepare in their own dojos, or did they hold joint practice sessions?
The athletes that participated in the matches on August 26th usually trained each in their own dojo; but about once a week, everyone, with the exception of Akimoto Hiroki (he lives far), gathered in Tokyo for a joint practice session.
Is there a plan to have the Japanese fighters participate in the next WFKO Grand Prix?
The Japanese fighters would, in the future, like to participate in WFKO events with international athletes, which will help raise the mastery level on both sides.
Right now, Japan has very strong Shinkyokushin athletes, and our goal is to surpass them.
Osu!