13.10.2019
WFKO GRAND-PRIX RUSSIA 2019 TOURNAMENT RESULTS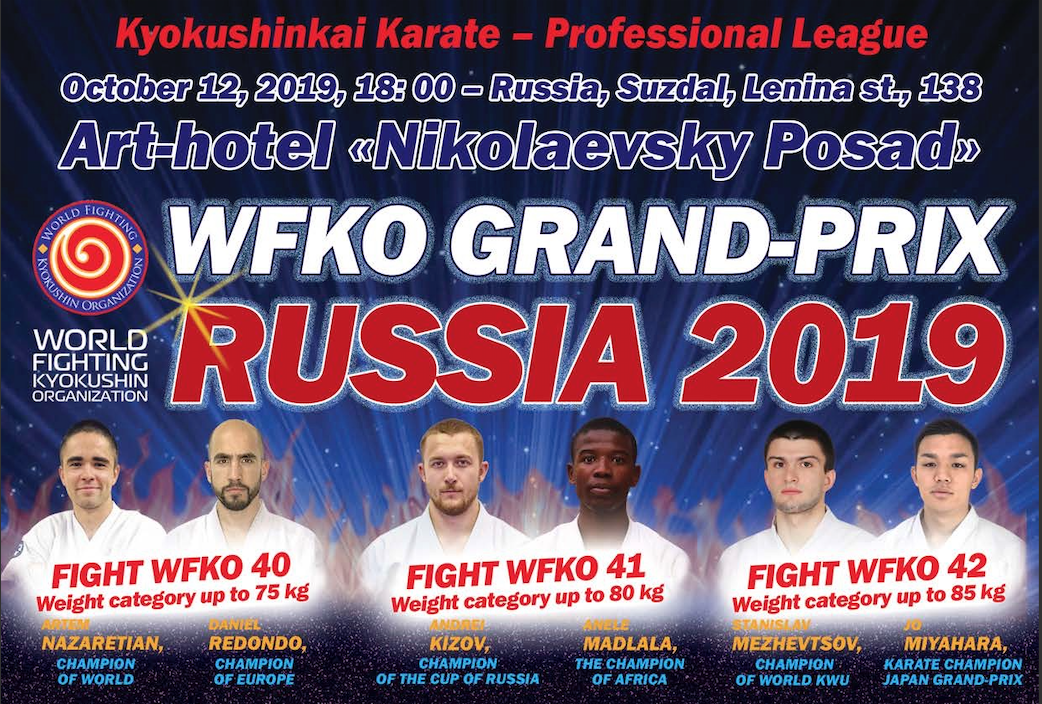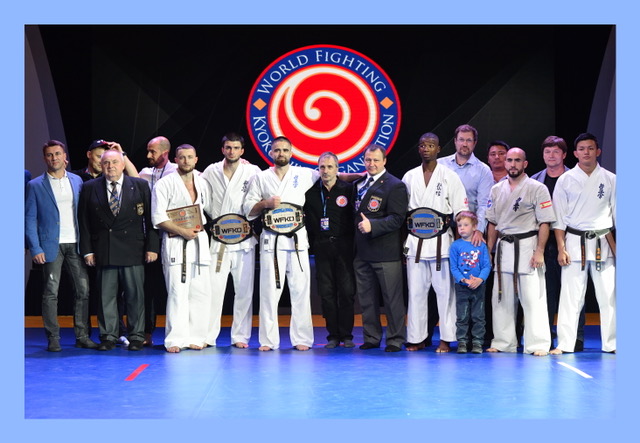 FIGHT WFKO 40, Weight category up to 75 kg

WINNER Artem Nazaretyan (score 5-0)

FIGHT WFKO 41, Weight category up to 80 kg

WINNER Aneli Madlala (score 2-1)

FIGHT WFKO 42, Weight category up to 85 kg

WINNER Stanislav Mezhevtsov (score 3-0)

Dynamic and vibrant fights today blew up the audience hall and stands. The support of the audience and the skill of the athletes made the evening in Suzdal unforgettable. The awards for winning the World Cup were won by Stanislav Mezhevtsov (Russia) and Amelie Madlala (South Africa) and became the owners of the belts. Artem Nazaretyan (Russia) won the already famous fighters in the professional league Daniel Redondo (Spain) and won the WFKO GARAND-PRIX RUSSIA belt 2019 in an uncompromising fight.